Hi Michelle, welcome to Chat Nasty. Good to catch up properly after crossing paths online so often.
Q You seem to be very comfortable spanning different styles and genres in your work. Sometimes quite indie and alternative, sometimes very sharp, at others dare we say it, pushing into cabaret. Is that deliberate or do you go where your heart takes you?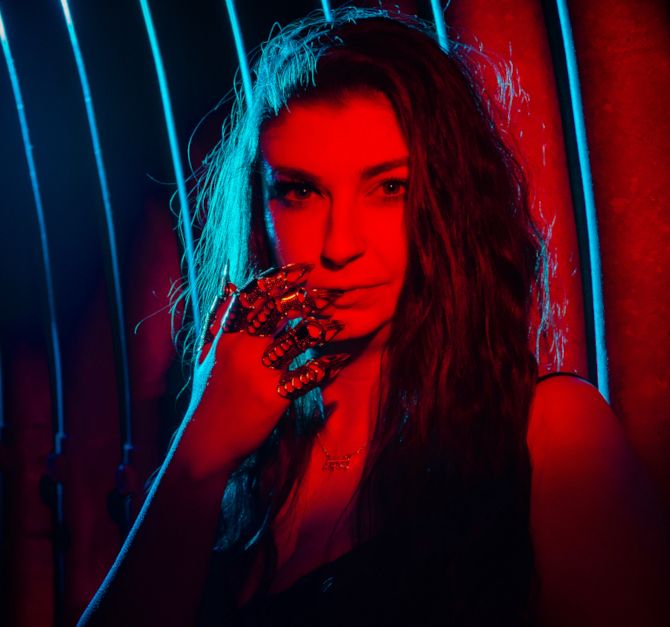 A: I just go where my heart takes me! I have the view with my music that if it's something I think will be cool, I'll go with that. I do still try to keep everything pretty cohesive, but I like to push the boundaries and see what cool sounds inspire me. 
Q You seem to enjoy teasing your audience about new releases.  When you post messages online, do you have particular people in mind? What do you imagine your audience to be like? 
A: Great question! I absolutely love teasing them and seeing what people think it's going to be about. Sometimes, I hear cool titles or ideas that may inspire a future song! The people I have in mind are usually that interact with me most. I know that they have a good idea of myself and my music, so I give them clues that are cryptic enough for them, but also not impossible for new listeners/followers to guess as well. I imagine that my audience is people that have a story to tell, and who have not had an easy life. My audience knows about hitting rock bottom and either working to climb their way out, or needing someone who can throw them a rope. They know what it feels like to be alone, but I hope through my music that they feel like someone at least understands them.
Q You can be very upfront about your own feelings and how your life is inter-twined in your songs. Does singing about challenges help you move on?
A: Oh, absolutely! My music is like my therapy. (Although it shouldn't replace ACTUAL therapy. That's important too!) It helps me talk about the things I would have a very hard time talking about outside of music. Somehow, when it's in a song, it's just easier. Maybe because music makes those words more beautiful and masks the ugliness of those feelings.
Music actually saved my life, as cliche as it sounds. Before I was diagnosed with bipolar disorder, I felt extremely alone. I had people who loved me and wanted to help, but no one who truly understood me. I heard a song by Halsey, who also has bipolar disorder, and while I didn't know I was bipolar at the time, the song resonated with me on a level I didn't even understand. It was like she was singing the way I felt. It was the first time I didn't feel alone. Now, I make music for my own sense of therapy, but also in hopes that I can be that person for someone else out there.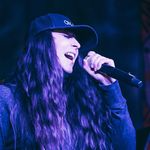 Q Is there a particular destination for this series of releases? Will we see an album that draws this work together and sets the scene for what comes next? 
A: An album is probably far in the future, to be quite honest. Between shows, marketing, and working 2 jobs, I struggle to release about 3-4 singles a year as it is. But I have many wonderful surprises coming up! A lot of which is new music. I'm experimenting with working with some new producers, and really expanding my sound. I may or may not even be releasing a happy love song in 2023! Which my fans know isn't exactly my wheelhouse so far. I'm hoping that an album will become a reality in the future, though!
You can find Michelle, or Micki XO on Instagram or Spotify, and probably many other places as well.